The 3 Step Formula To Getting More Customers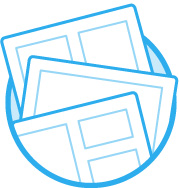 Asking for people to leave reviews online leaves yourself vulnerable to receiving negative feedback and damaging your reputation. We remove this problem with smart feedback pages that filter out poor reviews, meaning only the great reviews will get published online.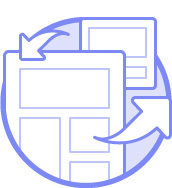 Building a great reputation is an excellent start, but what use is it if nobody sees it? This is why we not only build and monitor your reputation but we market it on your website, social media and even produce Hollywood style testimonial videos that rank in the search engines!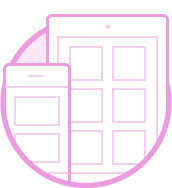 You're getting a nice stream of excellent reviews, but you know that just 1 bad review can undo all the hard work. This is why we monitor all of your reviews, alert you of any that need your attention (good or bad) and provide in-depth analytics for complete peace of mind.
We Help You Drive 5 Star Reviews for Every Local Directory Including…
Peace of Mind You're in the Safest of Hands
Complete Transparency
We are a results focused company so we give you all the data and reports you need and then some.
Forward Thinking
We adapt to the ever changing digital world to keep you one step ahead of your competition.
Problem Solvers
We will overcome any challenges to make our tools and techniques work for every business.
Excellent Support
Need expert help or advice? Our friendly staff are always just a phone call or an email away.
A Necessity, Not a Luxury
Why reputation should never be overlooked.
The Stats Reveal Everything
Many companies dismiss reputation marketing as a strategy they should be focused on but reviews are what consumers are looking at when deciding which company to do business with and that's why just a small increase in your company's rating can result in a massive increase in sales.
Now is the time to take your reputation seriously and use it as a powerful selling tool to grow!
% of consumers who read online reviews.

85%

% of consumers who trust online reviews as much as personal recommendations.

79%

% of consumers who trust a business with a minimum of 6-10 reviews.

70%

Avg. % increase in sales when you increase your satisfaction rating by 1 star.

20%